maandag 31 januari 2011
Gepost door

Nancy
op 09:01
1 reacties

Find the new offer for a collaborative purchase of 7 € on the shop!
Come numerous
N'oubliez pas le forum partenaire, de nombreux challenges, des kits offert, des bons de 5€ sur la boutique!
Remember the forum partner, many challenges, kits to win, voucher 5 € to the store!

-------
Le challenge page de la semaine !
Découvrez donc cette semaine la gagnante:
-------
The topic Page de la semaine !
So learn this week's winner:
Cerise Bleue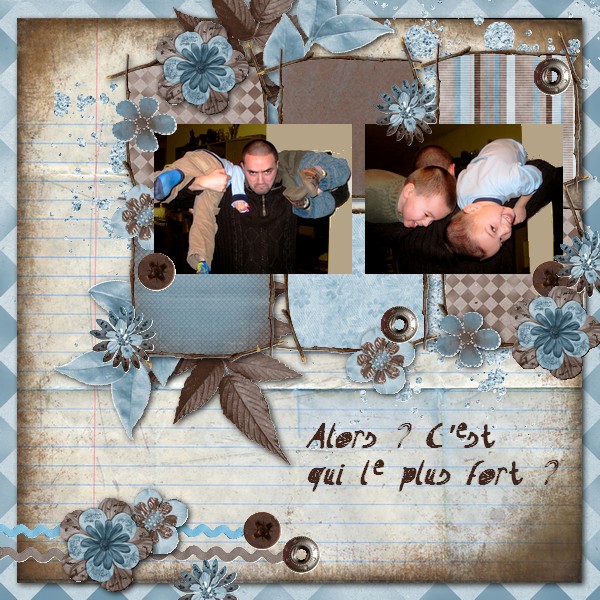 CT Call / Appel CT

Gepost door

Nancy
op 08:40
0 reacties

Gepost door

Nancy
op 08:24
0 reacties

vrijdag 28 januari 2011
No Looking Back - The Kit by Pixiemama Designs
Whether your special someone this Valentine's Day is your husband, your child, your mother, or your furry friend, you'll have a blast scrapping about them with No Looking Back.
No Looking Back is fun, funky, and made with non-traditional colors with Valentine's Day in mind.
I was inspired to create this kit from Katy Perry's song "Teenage Dream" - all about young love, a time when your relationship feels so fresh, new, and invincible.
This kit will be perfect for scrapping about your high school sweetheart!
And here is my layout:
Gepost door

Nancy
op 20:48
0 reacties

Walking is such a good exercise to include into our lives.
Such a great way to focus on the present moment enjoying life at it's best.
Animals and foliages make this kit awesome for scrapping all different type of pages.
Including a brown bear, dear, dogs, birds a house and many more awsome elements.
And here is my layout:
Gepost door

Nancy
op 20:37
0 reacties

donderdag 27 januari 2011
Gepost door

Nancy
op 21:25
0 reacties