maandag 29 november 2010
It's all about having fun and a good time. You will find 10 papers and 66 elements including 4 images of little kids playing.
Let's play by Azur Scrap
And here is my Layout: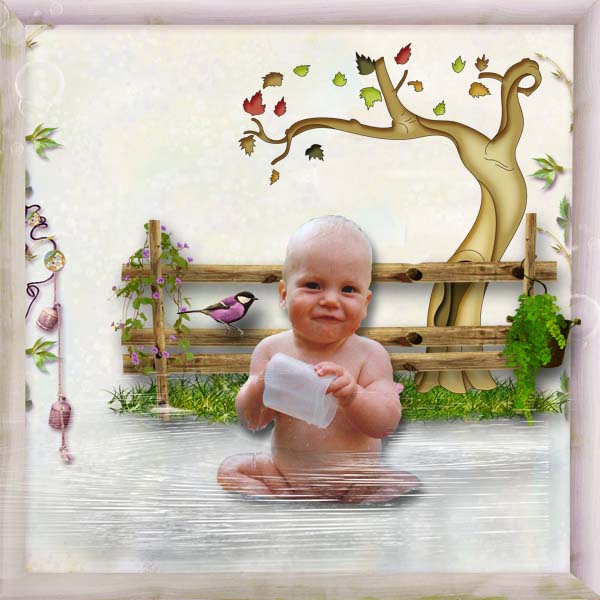 Gepost door

Nancy
op 22:14
0 reacties

zondag 28 november 2010
Gepost door

Nancy
op 21:43
0 reacties

Go and take a look at the great Designs by Butterfly Dsigns
Gepost door

Nancy
op 21:40
0 reacties

Gepost door

Nancy
op 21:32
0 reacties

Curled Photo Frames are super fun and super easy... simply clip your photo onto the photo mask and it's instant coolness! There are 5 back-to-basic, curled photo frames in both PSD and PNG files. A wonderful tool for school projects, advertising and everyday scrapping. Oh the cork board and push pin are included too!
And here is my layout. using both:
Gepost door

Nancy
op 20:18
0 reacties

During our Black Friday sale November 26-28, Beautiful Table Collaboration Kit by the A5D designers, is FREE with a $10 purchase! Simply add the kit to your cart. The price will automatically show as free with a qualifying purchase.
Happy Black Friday!!
This beautiful and unique collab features designs by Mixologists:
Createwings Designs, Dido Designs, ET Designs, Glam Fairy Designs, HGD by Laurie Ann, Holly Spring Designs, Jenn Lindsey, Jofia Designs, Kay Miller, Kimla Designs, Kristin Aagard, Lily Designs, Nikki Beaudreau, Marta Designs, Martencja Designs, Micheline Martin, NeeNee Designs and Wish Bliss Studio
And here is my layout
Gepost door

Nancy
op 20:11
0 reacties

Storybook Christmas is a charming mini kit with a vintage storybook feel. The color palette truly reminds me of my Little Golden Storybooks which I read again and again as a little girl. Everything in this little mini kit has that 'comfort food' feel, like chicken soup!
And here is my layout
Gepost door

Nancy
op 20:04
0 reacties

Strawberry Latte brings you soft pink, coffee and charcoal colored papers and elements….perfect for your feminine pages!
Check it out!!!!
Glitter styles:
And here is my layout:
Gepost door

Nancy
op 18:57
0 reacties